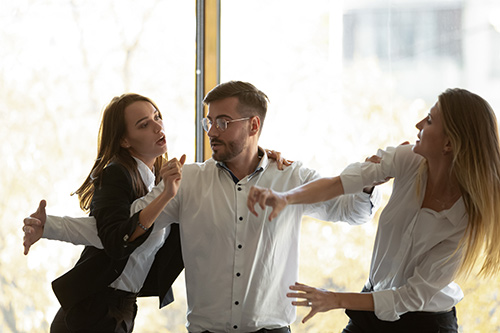 Your most important resources are your HUMAN resources! Have you done all you can to protect them?
Workplace Violence is any form of physical abuse, harassment, intimidation that happens at the work site. According to the Occupational Safety and Health Administration (OSHA), an average of nearly 2 million U.S. Workers report of violence at work yearly. In order to prevent and mitigate workplace violence and active shooter situations, a proper threat and risk assessments must be placed.
Checkmate Global is a Frederick, MD based security company that has been serving companies, corporations, individuals and State and Federal Government entities for over 14 years. We develop Emergency Action and Evacuation plans, Continuity of Operations Plans (COOP) and conduct detailed training for employees and organizations to avoid any forms of violence at work sites.
Our Checkmate Global ALICE Certified Instructors will teach you how to identify, prevent, mitigate, and de-escalate workplace violence and active shooter scenarios through custom tailored programs. Contact Checkmate Global to help you get started with your company's threat/risk assessment survey and active shooter training.