Your most important resources are your HUMAN resources! Have you done all you can to protect them?

Background and History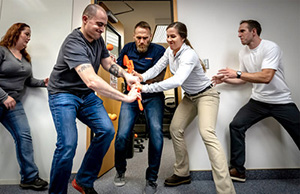 Checkmate Global is a Frederick, MD based security company that has been serving companies, corporations, individuals and State and Federal Government entities for over 14 years. Checkmate Global provides threat and risk assessments for businesses, organizations, and critical infrastructure. We develop Emergency Action and Evacuation plans, Continuity of Operations Plans (COOP) and conduct detailed training for employees and organizations designed to prevent and mitigate workplace violence and active shooter situations.
Our highly trained team of former Federal Law Enforcement officers and Military personnel provide the most comprehensive security and risk assessments utilizing proven methodologies and adhering to widely accepted industry standards as outlined by the Department of Homeland Security.
Threat and Risk Assessment Surveys
Our team will identify the vulnerabilities, penetration points and critical hazards associated with business, facility and critical infrastructure and design a program to mitigate the risks to your personnel and critical property.
Workplace Violence and Active Shooter Training
Our Checkmate Global ALICE Certified Instructors will teach you how to identify, prevent, mitigate, and de-escalate workplace violence and active shooter scenarios through custom tailored programs.