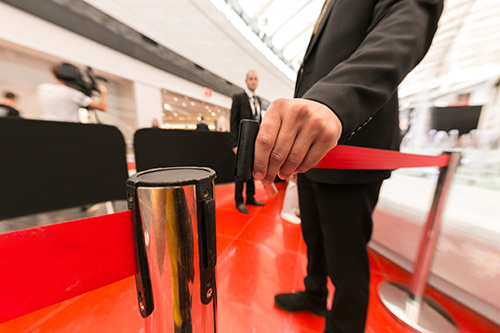 When you contract event security services, you deserve and must demand trusted excellence from your service provider. Time and time again, we've earned the trust of federal and state governments, to entertainment events attended by the rich and famous, and down to the small business owners whose reputation requires order and safety. Here at Checkmate Global, you will find nothing but serious professionals who you will appreciate from the first moment that the security of your assets, your people, and your guests could not be in better hands.
Checkmate Global is complete with an array of security services that includes not only human and physical security assets but also consultation services that empower you to ID and address threats you might never had imagined. Your event safety and security will be tailored to each specific event and potential exposure. We know that event security does not begin with defining personnel and equipment, but rather an assessment of the environment where the event will transpire. Physical choke points, local crime, potential for protest and conflicting viewpoints, current events, and a host of other factors are root considerations in building your plan. So many things you likely would never consider which is EXACTLY why you need security professionals like us here at Checkmate.
Want to guarantee safety and security at your next event? Contact Checkmate Global today.