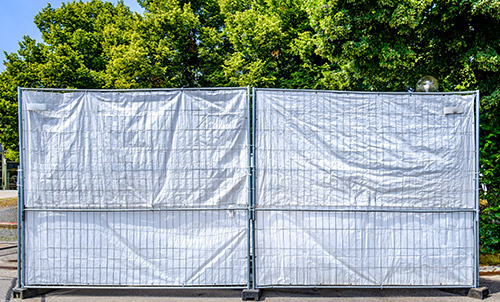 Ticketed and private events share common access control challenges. You or your client demand that only paying ticket holders or by-name authorized individuals enter the event space Anti-scale fencing is just one of the many physical security assets that we deploy to ensure strict access control is achieved.
Our company exists to strategically mix an array of deployable security assets, tactics, and techniques to secure your next event to the specified level of your need. We understand (from experience) there is a difference between securing the President, the Pope, a visiting dignitary, or your next wine festival. Your event's security need will demand some combination of the following security assets, all of which we can deliver for you:
Access Control Systems
Anti-scale Fencing
Bike Rack
Climate Control Solutions
Mobile Command Post
Concrete Jersey Barrier
Delta Vehicle Barrier
Hesco Barrier
Golf Carts/Gators
Light Towers
Line of Sight Countermeasures
Mobile Power Generation
Portable Bathrooms
Tenting (Motorcade, Magnetometer, etc)
Traffic Control
Now, back to anti-scale fencing services. This is a highly effective and affordable consideration for any event demanding strict access control. This may be all that you need. It may not. We'll help you figure that out.
To protect your next event, staff, and attendees, contact Checkmate Global.