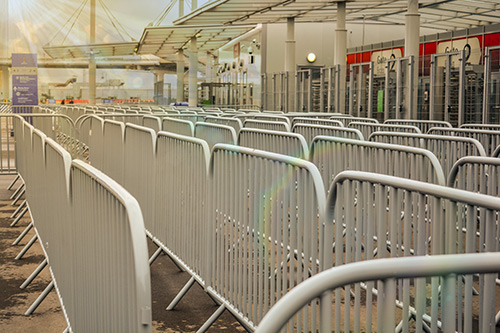 In today's world, there are many circumstances and events that now require some form of security barriers or other assets to protect the public or event attendees. Following the Las Vegas mass shooting at the Jason Aldean country concert or the January 6th breech and protest inside the U.S. Capitol or the demonstrations following the George Floyd arrest and death, Perimeter fencing, and barricades have taken on a whole new meaning and importance.
It is now commonplace and even expected that if an organization wants to hold an event or protest where hundreds or thousands of people are expected to gather, they must be screened before entering, contained in a controlled secure environment and protected from an attack from evil, whether it be a vehicle born threat or a mass shooter. It is now clearly understood that there are cases or circumstances where a simple security fencing system around the perimeter would have prevented mass chaos and loss of life or injury. January 6th at the U.S. Capitol is a perfect example. Had an adequate fencing solution been erected prior to the protest, the breech of the U.S. Capitol would have never happened.
At Checkmate Global, we offer high quality, non-scalable fencing solutions, crowd barriers, vehicle barriers, crowd screening devices and magnetometers to ensure your event or public gathering is safe and secure. Checkmate Global has a vast array of portable and rapidly deployable security assets. Our anti-scale fence is the strongest, most durable portable fence on the market today. All of our security assets and infrastructure meet the highest government standards and requirements.
For more tips on Anti-Scale Fencing, or other event security assets or services please contact Checkmate Global.