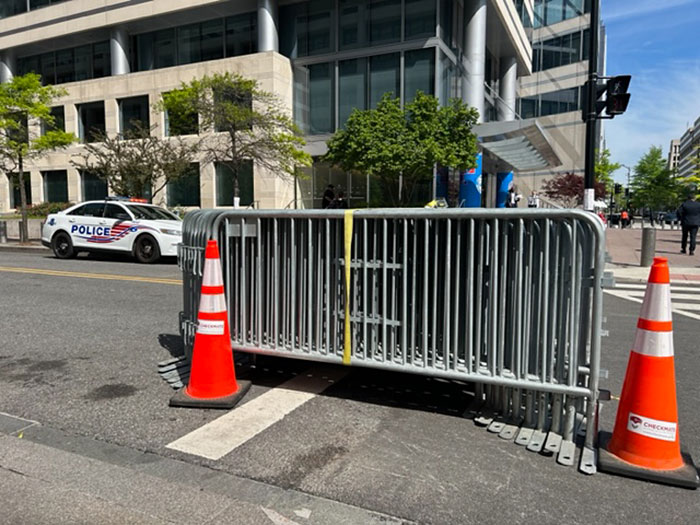 If you are responsible for ensuring an event's physical security posture, you've arrived at the right place. We have earned the reputation as one of the national capital region's most trusted provider of physical security fencing, barriers, and magnetometers. We've secured events attended by Presidents, World Leaders, the Pope, and high-profile corporate clients, so we can do it for you!
Our professional team will ensure that the people granted entry to your event are individually screened and safe to enter. Our professional team adheres to industry standards, with state of the art assets and equipment, and employs proven training and procedures to ensure that we provide access to only those who are approved to attend.
When we lock-down an event site you can rest assured your venue is protected and safe. Our security services are a must for you and your event, Checkmate Global has you covered.