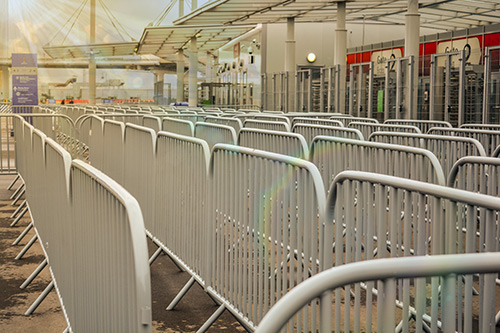 In need of access control systems, anti-scale fencing, climate control solutions, mobile power generation and barrier systems on your upcoming large-scale event, Checkmate Global is your go-to security asset provider.
Since 2008, Checkmate Global has provided temporary deployable security assets and creating hardened perimeters to enforce and prevent unauthorized accesses. Just one of our many security skills is eliminating vehicle borne threats. We manage the transfer of weapons to vetted agents who have negotiated all security background and physical security checkpoints.
At the core of our business is to establish the barriers necessary to create standoff distance between violent actors and/or protestors from the principals that we are obligated to protect. We also design and provide robust access control programs and cutting edge surveillance and threat detection systems with data analytics.
Whether it's a presidential debate, inauguration, and other high profile events and conferences, we can help you ensure a safe environment for all your staff and attendees. For rapidly deployable fully integrated security system needs, contact Checkmate Global.