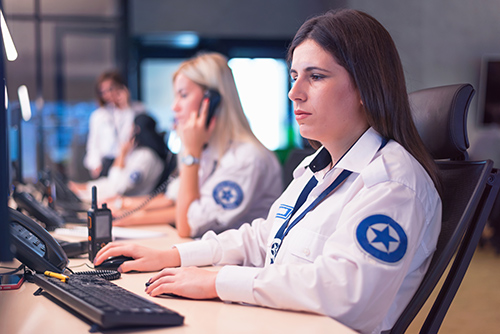 Any event without proper physical security planning poses very real safety and liability threats to the organizer. We'll protect you from that.
Checkmate's Deployable Security Assets support services protect you against an assortment of threats that include (but are not limited to) physical attack, accidental injuries, damage to property, crowd control, and lawsuits. Checkmate physical security services transforms your event into a high-risk event form the criminal's perspective. They're going to look elsewhere when your event is protected by our services.
Safety is always be the no. 1 issue for event planners. With effective event planning, you want your job to be as stress free as possible. The security officers are trained to deal with situations and emergencies. Having a strong security will bring a sense of safety and stability to your event. It is worth the money investing in a good, reliable security partner because your goal is to guarantee the safety and security of your guests and attendees. However, security services go beyond the safety aspect. It requires establishing a safety procedure which any event will simply not be able to run and be successful. An attendee seeing that the event has a strong security presence will be less likely to partake in any disruptive behavior. Moreso, security in the event will be able to keep an eye on any suspicious behavior.
Proper event safety and security will be tailored to each specific event and potential exposure. Being one of the most essential factors of an event planner portfolio, hiring security services will ensure that the event runs as smoothly and successfully. And with the presence of security in the event, it will make a minor situation turn into a more peaceful and orderly crowd because they offer manned guarding throughout the event.
Contact Checkmate Global to make your venue a safer place to conduct your event.