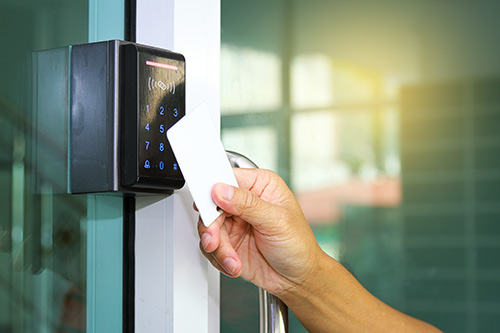 Event coordinators, more than ever, are deeply (and rightfully) concerned with site security. Whether we want to admit it or not, it is an increasingly dangerous world out there. Access control services is a core competency for the security professionals here at Checkmate.
So, we'll start with the basics. Our access control system services are designed to empower you to control and monitor the people that enter and exit your event space. Contingencies arise at most every public event. A most common emergency is "lost child" where our monitoring systems are used to support rapid response to that emergency. Theft of personal items is another common issue at events which our systems are employed as an investigative tool. Of course, in an environmental contingency (fire or other emergency) we are trained professionals in the art of rapid evacuation and damage mitigation.
Now here is the less understood value of contracting for access control services. Liability is one of the most expensive elements of public event production. As the event coordinator, a laundry list of dangers exists out there that put you and your business at risk. When insuring your next event, the fact that you have contracted for site security lowers your risk and therefore lowers the cost of your event liability insurance policy.
For a wide range of reasons that we can discuss further with you personally, protect your business' interests, your staff, and your guests with Checkmate site security services. Contact Checkmate Global to get started.